The Investigative Analysis course is offered both as an in-person and as an online class.
The need for Criminal Investigative Analysis (formerly referred to as Psychological Profiling) training has become increasingly recognized over the past few years as law enforcement agencies across the country encounter an ever increasing number of rapes and homicides committed by unknown offenders. As we move through this decade and beyond, it seems apparent that police administrators will require highly trained, competent people to collect, collate, and analyze data to help them effectively deal with these problems. But before any problem can be resolved, it first must be identified. Armed with the information regarding the types of crimes occurring in their jurisdictions, investigators, if properly trained, are uniquely positioned to utilize the information presented in this course to not only identify when serial crimes are occurring, but to identify the personality and behavioral characteristics of the type of person most likely to have committed the crimes. However, while criminal profiling is particularly useful in cases of serial rape and homicide, it also can be extremely useful in the investigation of many single cases of rape or homicide..
This is an 8-week (40 hour) course that provides you with techniques you can use immediately to solve the real-world problems that daily confront the law enforcement community. Once trained, you will be able to save countless hours by focusing your investigations on the most likely type of person to have committed the immediate crime, predict what the offender did before the offense, what he did during the crime, and anticipate his expected post-offense behavior following the event. In investigations with extensive suspect lists, the savings in time to develop lead prioritizations can be substantial.
Presented in a comfortable, non-threatening environment that permits both individualized and group instruction, the course takes a "learn-by-doing" approach that gives students many opportunities to actually perform the tasks associated with the criminal profiling process. Participants will be taught how to read a crime scene and how to use crime scene information to develop a "portrait" of the offender's childhood, family background, sexual history, appearance, lifestyle, and other relevant personal information which is then used to identify the type of person most likely to have committed the immediate crimes. This format of instruction allows for not only a highly interactive exchange between the student and the facilitator, but offers unique opportunities for group interaction and collaboration as well.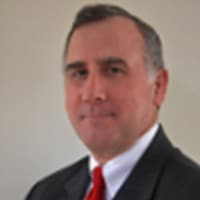 Kenneth Morris, B.A., is a veteran police officer who specializes in the art of criminal investigative analysis. As one of only 75 active criminal profilers in the world, Ken has been providing behavioral assistance to local, state, federal and…