The process of analyzing crime and the incorporation of crime analysis units into the main-stream of police operations is still a relatively new phenomenon. As such, few training programs are designed to acquaint crime analysts and their supervisors with the tasks they need to perform when assigned to these units. Fewer still provide any instruction that actually shows them how to perform these tasks. Whether or not your title is "crime analyst," if all or any part of your job involves analyzing crime, forecasting future criminal occurrences, identifying suspects, tracking crime patterns and series, monitoring crime trends, preparing statistical crime reports managing the analysis function or using crime data to support field operations or community policing programs, then this Crime Analysis Applications Training course is for you!
This is an 8-week (40 hour) course that provides you with techniques you can use immediately to solve the real-world problems that daily confront crime analysts, patrol and investigative officers, and community policing personnel. Presented in a comfortable, non- threatening, limited-seating environment that permits individualized coaching, the training takes a "learn-by-doing" approach that gives you many opportunities to actually perform the tasks associated with crime analysis work. This format of instruction allows for not only a highly-interactive exchange between you and the facilitator, but creates a climate which is conducive to the learning process. Translation: You'll learn a lot and have fun, too!
This course focuses on the many operational issues and statistical processes involved in designing and maintaining a dynamic crime analysis program that helps you help your officers catch crooks and do it more efficiently. We'll demystify essential professional skills involving:
OPERATIONAL ISSUES
How to Develop a Crime Analysis Program-And How to Run a Crime Analysis Unit
The 8 Functions of Crime Analysis-And Which Ones Lead to "Arresting" Results
How to Identify Existing and Evolving Crime Patterns/Series
3 Methods to Forecast Future Criminal Occurrences
How to Develop Target Profiles and Use Them to Track Criminals
2 Ways to Link Known Offenders to Unsolved Crimes
Community Policing: The Key Role of Analysis in the SARA Process
How to Turn Data Into Information-The 5 Critical Steps in the Crime Analysis Process
Source Documents: 3 Types of Offense Report Designs-And Why the Most Often Used is of the Least Value
Is It A Crime Pattern, a Crime Series, or a Crime Trend? Quick Ways to Tell
How to Use the Criminal's MO to Detect Crime Patterns and Series
How to Evaluate the Effectiveness of a Crime Analysis Unit-And One Common Measure That Should Never be Used
Resistance to the Crime Analysis Program: Why It Occurs and How to Overcome It
STATISTICS FOR THOSE WHO HATE MATH
How to Predict When and Where Criminals Will Strike Again
How to Analyze Exact-Time Crimes
How to Analyze Time-Span Crimes
How to Keep the Boss Happy With Numbers
How to Calculate "Normal" Crime Levels
Crime Stats up? Boss Unhappy? Use Boss's Figures and Two Simple Techniques to Legitimately and Ethically Show That Crime Went Down or Stayed the Same!
Painless Preparation of Crime Summary Exception Reports
3 Types of Averages-And Why the One We Learned in School Can Skew Us Up
8 Seldom-Considered Factors That Always Affect Your Crime Rate
How to Properly Prepare Charts and Graphs-Why Overlooking Two Rules Spells Big Trouble
How to Calculate Rates and Indexes
How to Present Conflicting Statistical Findings
You Are:
A recently-employed crime analyst
An experienced analyst who has received little of the formal training necessary to fully develop your analytical skills
Now or later going to supervise analysis personnel
A community policing officer or other law enforcement official who needs to know how to better use data or improve your statistical skills to increase your effectiveness on the job.
Because this is an online course, it is offered continuously throughout the year. You may enroll in the course at any time and will gain immediate access once you do. Starting from your enrollment date, you will have 8 weeks of access to complete the course.
Remember, this is an online course that provides you with the flexibility to complete its requirements from anywhere, and at any time. Sign up as soon as you can and then complete the course on your own schedule and at your own pace! Here are some benefits of an online course:
No travel required!
Log on anytime and from anywhere in the world
Take the class on YOUR schedule
Quick and convenient signup
No travel costs
Satisfy a certification requirement
Enroll individually or with a group
"I found all of the topics presented in this course to be very high value. However, I most enjoyed Topic 5 dealing with predicting the date, time, and location of future crimes. The step by step presentation of the methodology made me anxious to put it into practice in preventing future victimization. Particularly intriguing was the discussion of Statistical Graphical Analysis facilitating the deployment of patrol personnel to areas where they will have an enhanced probability of on viewing and interrupting an offense. I had seen an example of this methodology on the Los Angeles Police Department's website but just barely comprehended how it worked. Now it's part of my personal toolbox. I thought this was a robust, practical, high value course of instruction placing an engaged student in a position to function as a fully mission capable crime analyst on day one of employment with a broad range of tools. It exceeded my expectations and filled a major gap in my skill set in the area of quantitative analysis. This is truly saying something because I have considered myself math phobic most of my life."

DONALD LEIGHTON, SUPERVISORY SPECIAL AGENT (RET.)

Federal Bureau of Investigation
"As a first timer in the world of crime analysis, I believe this course did a tremendous job of introducing me to crime analysis and providing me with an array of tools to utilize and reference in my future endeavors. It also gently introduced the basic statistical concepts required to interpret data, and it was explained in a way that was relatable and easy to understand. For anyone nervous about stats, this course made it easy and gave me confidence! I also enjoyed the tutorial and instructions on how to perform functions in Excel, and found that very helpful. Being taught and provided the tools and theory to be able to predict the number of arrests over a period of time bettered my Excel skills and was extremely useful, and learning about strategic forecasting, more specifically, the trend line analysis technique, was one of my favorite parts of the course. I also enjoyed the interactive features of the course modules. I am very much a hands on learner, and being required to answer questions and see the results after a concept was taught really helped to keep me on track and made sure I understood one concept before moving on to the next one."

BROOKE SMYTH, RECORDS SYSTEM OPERATOR

Peel Regional Police (Canada)
"This is the best crime analyst course I've ever taken, and more practical than any of the classes I've taken in the Law Enforcement Intelligence and Analysis Master's program at Michigan State University. I was immediately able to apply what I learned and frequently reference the notes I took during the units. I learned how to do predictive analysis, and now I can predict what days, times, and locations a suspect from a crime series will strike again. I really liked that we had a textbook, workbook, and slides to go through at the same time. It is obvious that the instructor took a lot of time to create this class, and there were even funny moments in the instructions and narratives."

MEGAN KRYSKA, CRIME ANALYST

Canton Township Police Department
"Excellent! I learned so much in this course and I've bragged about it to other analysts that have taken other courses in comparison to this course. The best idea I gained from the course was l earning how to predict the next date and time of an offense in a crime pattern/series. The workbook and the interactive PowerPoints were also fantastic tools in helping me understand certain concepts."

CAROLYN CONNORS, CRIME ANALYST

Pensacola Police Department
"It was all very new to me! I enjoyed every idea and concept because it helped me have a method to what I had already been trying to do for my officers during my shift. This is a very good course and I would recommend it but I don't want to because I don't want com petition for the next job opening!"

SAYLER STEINKE

Medicine Hat Police Department (Canada)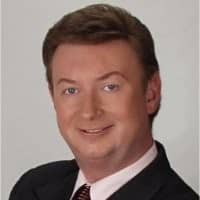 Steven L. Gottlieb, M.P.A., wrote the book on Crime Analysis and founded the crime and intelligence analysis certificate program. He served as a sworn police officer with West Covina PD and as Deputy Sheriff with Los Angeles County Sheriff's Department.
Testimonials
This is an awesome program. There is none better to teach it than Steve Gottlieb. He engages the group and makes learning material so enjoyable.
Your instruction in the use of statistical analysis was extremely well-received by the students. In fact, the only change requested was an increase in the amount of time allocated to your presentation. I sincerely hope you will be able to take part in future courses as your expertise and teaching style would greatly benefit state and local law enforcement agencies.
Thank you for participating in the Governor's Conference on Victim Services and Public Safety. Your involvement as a workshop presenter enriched the conference by strengthening the knowledge of each attendee
Thank you for donating your time and expertise in the field of criminal analysis to speak with officers of the State Intelligence Group and Drug Enforcement Agency. Officers who attended relayed to me that your lecture was most interesting and thought provoking.
I enjoyed everything about this course. It was such a great session and very interesting. It is exactly what I needed to learn for my current position as a crime and intelligence analyst.