"This is the most comprehensive course in crime analysis presented in the United States today!"
Kurt Zimmer, Las Vegas Metropolitan Police Department
Now Available Online! The Alpha Group's "Investigative Analysis" Certified Crime and Intelligence Analysis (CCIA) training course.
WHO WE ARE
The Alpha Group is comprised of professional training and research consultants who provide their expertise and practical experience to criminal justice, public safety, and victim service organizations. The Alpha Group is best known for its ability to provide training in crime, investigative and intelligence analysis and much more. click here
OUR TEAM
Each of our instructors are highly specialized and experienced in their field… learn more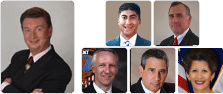 OUR BOOKS
CRIME & JUSTICE NEWS
The following news items contain articles of
interest to law enforcement.
Google Alert - "Community Policing"