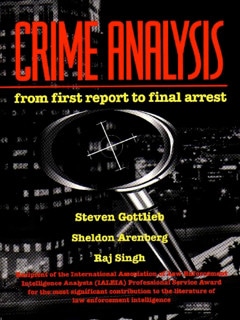 The Law Enforcement Analyst's Silent Partner! Written by analysts for analysts, this book is the silent partner that helps you solve your real-world, on-the-job analysis problems. All the tools, tips, tricks, and techniques to operate a crime analysis program, analyze data, and predict when and where the criminals will strike again are at your fingertips!
What others say about this book…
"This a very comprehensive book in regards to crime analysis and its techniques. The book covers topics to improve law enforcement in aspects of operations. Highly recommended!"
J. Kim
"This book is a valuable part of my analysis education and I would recommend it to others that need something to rely on."
Amazon Customer
"Stephen Gottlieb, the lead author of Crime Analysis, and his company have taken this book all over the world as the classroom text for new crime analysts and supervisors of crime analysis units. It is known throughout the crime analysis community as the "black book" or the "Gottlieb book". In my unit, all newly assigned personnel were handed a copy of this book.
Mr. Gottlieb, a former police officer and lead writer of this book, wrote it with the police officer in mind. It is not designed as an academic text. The language is informal and conversational. It is organized to run from basic introductory concepts to subjects a department should consider when it begins to form a crime analysis unit.
Having studied this book, a person can go from no knowledge of the profession to functioning at an intermediate level. It is not unusual for individuals to be assigned to crime analysis duties with no prior background. This may be the single best book for that individual.
There are better books for the more sophisticated reader and for the graduate student. If you plan to stay in the profession you should not stop with the Gottlieb book. However, with this book you will be able to quickly become a functioning crime analyst.
There may be better crime analysis books available; however, Crime Analysis: From First Report to Final Arrest achieves its stated purpose for its intended audience. It is worthy of five stars."
Amazon Customer
"Every analyst needs this book."
Kimberly Salners
"I already got the book yesterday. The book is great for my job because all I wanted to know as a crime analyst is in it."
Preciliano Ruiz
"Now I just have to get signed up to take the class. This book actually helps me do day-to-day things for my job and is never far away."
Amazon Customer
"I used this book for a class. I found it then and find it now as an essential part of my Crime Analyst learning/reference library. Anyone in the Criminal Analysis field should have and actively refer to this book."
Amazon Customer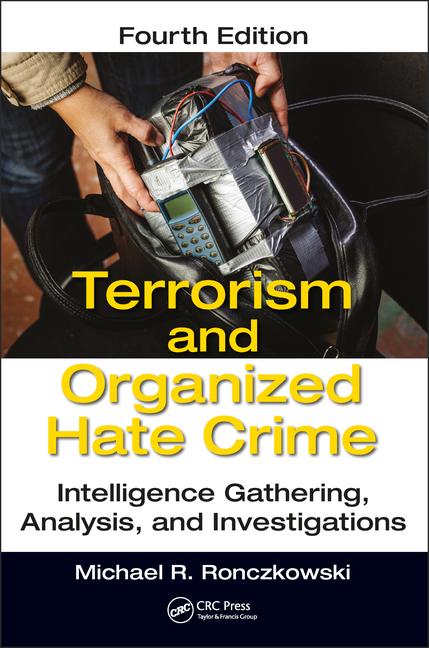 The book provides a framework for exploring the many issues involved in the analysis of terrorism and organized hate crimes. You will learn how to identify the traits and structures of multiple forms of terrorism, how to recognize the indicators of an impending act of terrorism or mass violence, how to deter and prevent an attack, how to gather information, and how to transform information into intelligence products you can use to bolster community demands for safety and security, and much, much more!
ORDER NOW
What others say about this book…
"I have witnessed an emphasis on agencies hiring, training, and even certifying analytical personnel to address homeland security, terrorism, and organized hate crime. The problem has been the lack of materials applicable to law enforcement. That was until Mr. Ronczkowski penned this book. I congratulate him."
Eduardo Gonzalez (Commission Secretary for CALEA and Director United States Marshal's Service 1993-1999)
"The nine appendixes offer a unique feature and make the book worthwhile. These appendixes cover such topics as domestic-based terrorist organizations, symbols of hate, explosive materials, and a glossary of terminology. Summing Up: Recommended."
CHOICE, June 2004, Vol. 41, No. 10
"I think it's a great piece of work, very timely, relevant, and at least in my opinion, touches everything that matters to both the analyst and law enforcement officer, particularly those in the 'intel' business."
David Jimenez, USAF (ret), CCA, President, Texas Association of Crime & Intelligence Analysts and Intelligence Specialist, US Border Patrol, El Paso, Texas