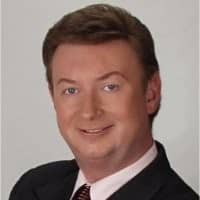 Steven L. Gottlieb, M.P.A., began his law enforcement career in 1968 and served as a sworn police officer with the West Covina, California, Police Department and Deputy Sheriff with the Los Angeles County, California, Sheriff's Department.
Recognized internationally for his expertise in the practical application of Crime Analysis Techniques, Steve obtained his Bachelor of Science Degree in Police Science and  many other federal Administration from California State University, Los Angeles, and his Master's Degree in Public Administration from the University of Southern California. He served with the Chino Police Department for fourteen years, and as Special Services Bureau Commander & Manager, supervised the Department's extensive Crime Analysis, Crime Prevention, and Serious Habitual Offender Programs. Additionally, Mr. Gottlieb received a Commendation from the City of Chino for personally writing and securing over $1 million in state grant funds to develop and operate these law enforcement programs.
Steve regularly presents crime analysis courses for the Federal Bureau of Investigation (FBI), Royal Canadian Mounted Police, California Department of Justice, and many other federal, state, municipal and military law enforcement agencies throughout the world. He has also served as a Crime Analysis Trainer for the California Governor's Office of Criminal Justice Planning and as a member of its Career Criminal Apprehension Program Technical Advisory Committee. Steve developed a full, for-credit Crime Analysis curriculum for the University of California and California State University Systems—the first of its kind ever to be offered at any college or university in the United States—and began teaching his Crime Analysis course at California State University at Fullerton and San Bernardino in 1992.
Steve also served as a consultant to the California State Universities and the California Department of Justice to implement a formal certification program for crime and intelligence analysts.