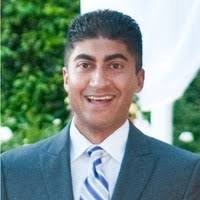 Tanveer Makhani specializes in the areas of online education and e-learning. As a professor, curriculum developer, policy advisor, and consultant, Tanveer is recognized nationally for his expertise in creating and delivering high quality training programs for public institutions and private organizations.
Tanveer's passion for adult learning began in the healthcare industry where he served as a leading innovator for healthcare organizations and alliances nationwide. He soon became a visiting professor for Bachelors and Masters Degree Programs at the University of Tennessee, College of St. Scholastica, and University of Mississippi, and was subsequently recruited as an advisor for the enhancement of their educational delivery systems. He has also developed a full-length Masters Level Degree Program in Knowledge Management and Business Intelligence, an online curriculum targeted towards top management and executives. Mr. Makhani's personal interests later brought him to the law enforcement profession where, in conjunction with the Alpha Group Center for Crime and Intelligence Analysis, he now presents online instruction to members of law enforcement agencies and other criminal justice organizations in the use of research methods and scientific inquiry.
Always at the cutting edge, Tanveer focuses on the creation of today's programs through the use of tomorrow's technologies. As such, he regularly presents at national conferences and seminars on topics surrounding effective knowledge management and data analysis. As co-founder of DotMinds Learning Inc., he also conducts executive training sessions and educational workshops on industry-specific subject matter. As part of this role, Tanveer routinely builds online classes, curricula, and programs that satisfy client needs and objectives. Within the law enforcement arena, Tanveer works to provide agencies with organizational training solutions, departmental learning programs, and community education tools. By building an online presence for criminal justice establishments and associations, he is able to enhance their professional development directives in a very positive way.
Tanveer is a magna cum laude graduate of University of California, Berkeley, with degrees in Cognitive Science and Computer Science. His honors dissertation addresses effective adult learning techniques and explores the cognitive phenomena behind successful learning and training programs.