Crime and intelligence analysts and law enforcement investigators traditionally analyze and investigate crimes against persons and property, and, depending upon the nature of the case at hand, seek to identify the linkages between people and organizations involved in organized crime, narcotics trafficking, political corruption, and other such conspiratorial activities. But following the events of September 11, 2001, the analytical function has expanded dramatically — and with the expansion has come a dilemma. Analysts and officers are now being enlisted to help their agencies in the fight against terrorism, yet few have had any training to equip them with the skills needed to determine even the existence of terrorist threats, let alone the ability provide any meaningful recommendations of how to respond to them.
To be effective in the battle against terror, today's analysts and officers must be specifically trained to deal with new problems involving often previously unknown and shadowy figures whose objectives differ significantly from the traditional criminals we have come to know and understand. They must come to a knowledge of who the terrorists are, the groups and organizations they represent, and the motivations that drive them to commit their acts of mass violence. Moreover — and of vital importance — our analysts and investigators must learn how to identify and interpret the often subtle yet critical clues that indicate the possibility of an impending terrorist action, and be taught the analytical techniques to gather information and produce intelligence that truly enhances Homeland Security efforts.
The Homeland Security and Terrorism Analysis Course is a three-day (24 hour) "hands-on" program that is designed to give both new and experienced crime and intelligence analysts, intelligence officers, supervisors of crime and intelligence units, police officers, and investigators the training they need to accomplish these objectives. In so doing, the course provides a framework for exploring the many issues involved in the analysis of terrorism and organized hate crimes with which all agencies must be familiar. At the same time, course participants learn how to identify the traits and structures of multiple forms of terrorism, how to recognize the indicators of an impending act of terrorism or mass violence, how to deter and prevent an attack, how to gather information, and how to transform information into intelligence products agency administrators can use to bolster community demands for safety and security.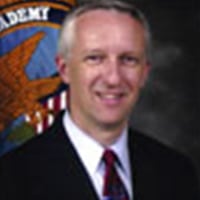 Michael R. Ronczkowski, M.P.A., began his law enforcement career in 1983 as a sworn police officer with the Miami-Dade Police Department in Miami, Florida. Having risen through the ranks, he continues to serve in an upper management capacity as a Major overseeing…