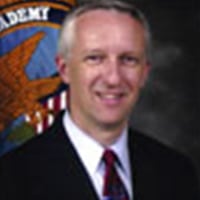 R. Ronczkowski, M.P.A. began his law enforcement career in 1983 as a sworn police officer with the Miami-Dade Police Department in Miami, Florida. Having risen through the ranks, he continues to serve in an upper management capacity as a Major overseeing the Department's Homeland Security Bureau. He is also an adjunct professor teaching courses on terrorism, analysis, and the criminal justice system at Florida Atlantic University.
A graduate of the FBI National Academy and recognized internationally for his analytical skills and crime mapping expertise, Mike has presented analytical material at numerous conferences and workshops for various international associations and the National Institute of Justice. He managed a county-wide analytical intelligence unit for over 8 years, has written analytical policy, procedures, and training protocols, and has developed analytical databases and information resources.
Major Ronczkowski has also served as a certified Florida law enforcement instructor, field training officer, and supervisor of various criminal investigative units. For several years he also served with the Federal Bureau of Investigation and U. S. Marshal's fugitive task forces. Mike is an authorized Environmental Systems Research Institute (ArcView) instructor, and has taught crime mapping and analysis courses for the National Law Enforcement and Corrections Technology Center.
Mike is the coauthor of "The Robbery Clearinghouse: Successful Real-Time Intelligence Analysis" (Police Chief Magazine), and Tactical lnvestigative Analysis of Targeted Crimes (Advanced Crime Mapping Topics, NIJ-Crime Mapping and Analysis Program). He earned a bachelor of arts degree in criminal justice and a masters of public administration degree from Florida Atlantic University.
TEXTBOOK PUBLICATION
Terrorism and Organized Hate Crime: Intelligence Gathering, Analysis, and Investigations CRC Press, Boca Raton, 2004
Second Edition of Terrorism and Organized Hate Crime: Intelligence Gathering, Analysis, and Investigations CRC Press, Boca Raton, Scheduled to be published November 2006
OTHER PUBLICATIONS
Analysis and Intelligence Driven Enforcement (AIDE) – The Future for Law Enforcement and Homeland Security, published June 2004 in the CALEA Update journal number 85
Author and contributing author of "Terrorism" section in the Encyclopedia of Criminology – Routledge Publishing / Taylor and Francis Group – January 1, 2005 – ISBN 1579583873